DFA Computer Course has become the lifeline of modern-day accountants. It is an introductory program to learn about accounting, computerized accounting, and finance. It is a certificate program which studies the basic concepts of financial reporting and managerial reporting. This course is designed for commerce students. It includes knowledge related to basic accounting and finance concepts, Microsoft Excel (MS Excel), Tally ERP 9, etc.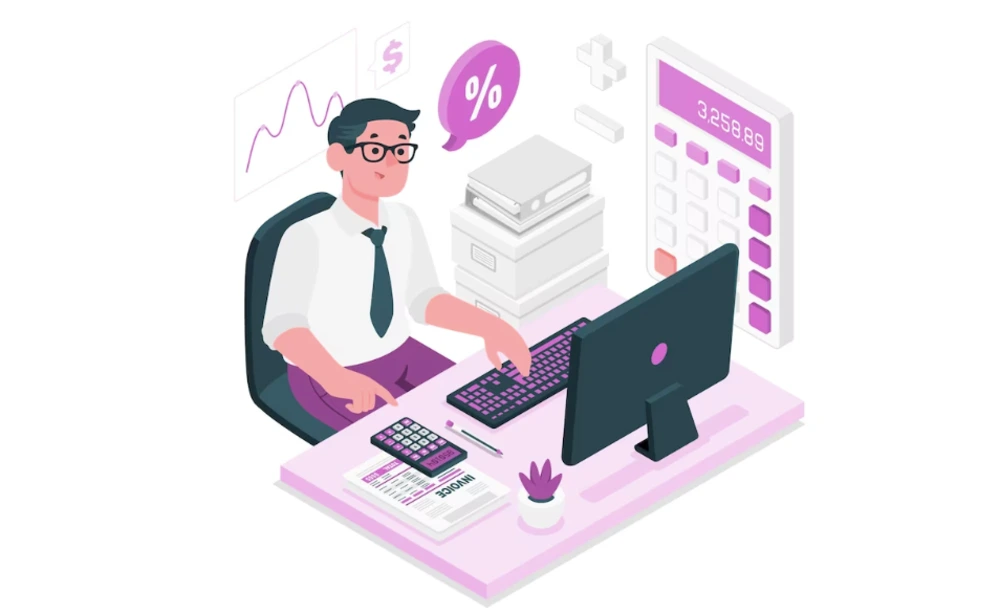 All You Need to Know About DFA Computer Course
The DFA Computer Course comprises of concepts such as basic accounting, financial reporting, and financial management. It is a short–term course and an addition to your graduation. After the completion of this course, you can make your career in the corporate world in the finance and accounting sector.
The different aspects which you need to know about the DFA Course are:
1. Eligibility: To enroll for the DFA Course, you must pass Class 12th with at least 50-60% marks or equivalent CGPA. It is preferred that you have passed your Class 12th in commerce or a related stream. Some institutes also take entrance tests to enter into this DFA Course and gain knowledge about performing accounting using computer software such as Tally, etc.
2. Duration: The duration of this course can extend from 6 months in most of the institutes. However, BCIT WORLD, which is the best DFA Course in Patna lets you complete this course thoroughly in around 4 – 6 months.
3. Syllabus: The curriculum of this course includes various topics from Accounting, Tally ERP 9, MS Excel, Taxation, etc. If we discuss the syllabus of this course in detail in BCIT World along with its duration, it is as follows:
| | | |
| --- | --- | --- |
| SL. NO. | COURSE NAME | DURATION |
| 1.         | Accounting | 2 – 4 Weeks |
| (i) | Accounting Intro | 2 – 4 Days |
| (ii) | Journal Entry | 4 – 8 Days |
| (iii) | Ledger Creation | 2 – 4 Days |
| (iv) | Balance Sheet | 2 – 4 Days |
| (v) | Profit and Loss | 2 – 4 Days |
| (vi) | Adjustment Entry | 2 – 4 Days |
| 2.         | Tally ERP 9 | 2 – 4 Months |
| (i) | Accounting in Tally | 3 – 6 Days |
| (ii) | Tally Intro | 2 – 4 Days |
| (iii) | Company Information | 3 – 6 Days |
| (iv) | Ledger Creation | 2 – 4 Days |
| (v) | Voucher Entry | 2 – 4 Weeks |
| (vi) | BRS Entry | 1 – 2 Weeks |
| (vii) | Tally Reporting | 3 – 6 Days |
| (viii) | Tally with GST | 4 – 8 Days |
| (ix) | Payroll | 3 – 6 Days |
| (x) | Tally Prime | 3 – 6 Days |
| (xi) | GST Intro | 4 – 8 Days |
| (xii) | GST Return Filing | 4 – 8 Days |
| (xiii) | ITR | 3 – 6 Days |
| (xiv) | Tally Excel Reporting | 3 – 6 Days |
| (xv) | Live Project Work | 3 – 6 Days  |
| 3.         | Advanced Excel | 1 – 2 Months |
| (i) | Basic Excel | 4 – 8 Days |
| (ii) | Conditional Formatting | 2 – 4 Days |
| (iii) | Advanced Pivot Table | 2 – 4 Days |
| (iv) | Power Pivot | 4 – 8 Days |
| (v) | Dashboard | 3 – 6 Days |
| (vi) | Protect and Break Excel Password | 2 – 4 Days |
| (vii) | Advance Paste Special | 1 – 2 Days |
| (viii) | Error Handling | 1 – 2 Days |
| (ix) | Power Query | 4 – 8 Days |
| (x) | Macro | 3 – 6 Days |
| (xi) | Formula | 5 – 10 Days |
| (xii) | Logical Function | 4 – 8 Days |
| (xiii) | Lookup Function | 4 – 8 Days |
| (xiv) | Sum Function | 2 – 4 Days |
| (xv) | Count Function | 2 – 4 Days |
| (xvi) | Text Function | 3 – 6 Days |
| (xvii) | Date and Time Function | 3 – 6 Days |
| (xviii) | VBA | 9 – 18 Days |
| (xix) | MIS Reporting | 3 – 6 Days |
| (xx) | Live Project | 3 – 6 Days |
This syllabus is a general syllabus and relevant topics can be introduced as per students' needs and requirements whenever required. Hence, it is flexible and customizable.
3. Return on Investment: Return on investment is nothing but the salary which you earn after completing a course as compared to its cost. If you calculate the return on investment of this course, it is many times more than the cost of investment.
4. Evaluation and Certification: The evaluation of the DFA Course is based on assignments as well as final examinations. The assignment consists of some practical exercises to be completed within a specific time. After the assignment, there is a final examination which is used to evaluate the skills you have learned during the course. In between, there are two Live Projects, one each in Tally ERP and MS Excel. These projects help you get a recap of all that you have learned during the Tally and Excel course through a single project.
On passing the final examination, you receive a Certificate of Completion of the DFA Computer Course along with a mark sheet. You can take the benefit of this certification by mentioning it in your Curriculum Vitae (CV) or Resume, and your LinkedIn Profile.
5 . Job Opportunities and Internships: After the completion of the course, you can get the chance to enroll in an internship with the help of BCIT World. Firstly, there will be an internal interview with the educators of the institute itself. If you pass it, you will be given a chance to sit in the main interview organized by various companies. On clearing all the rounds of selection, you can get an internship as a first step towards your bright career.
The DFA Computer Course opens the door to job opportunities in the Finance and Accounts Domain of private companies, public limited companies, firms, etc. The main roles in which you can be placed after completing this course are –
Accounts Executive

Admin Executive

UK/US Accounting Personnel

Financial Analyst

Bookkeeping Clerk

Financial Assistant

Tally Operator

Junior Accountant

Accountant

Inventory Clerk, etc.
Why Should You Invest Your Time And Money In This Course?
DFA Course is an illustrious career choice for commerce students. It is your first step towards a successful career because you need not learn all the skills taught in this course in the office where you work. Instead, you will be well–equipped much before other candidates applying for a job in the above-specified roles.
The various advantages of investing your time, energy, and money in studying a DFA Course are –
1. It is a short-term course and extremely easy to learn.
2. It is a job–oriented
3. On completing this course, the doors of several job and internship opportunities are opened for you.
4. It is simple yet demanding
5. This course helps you learn the basic to advanced skills used in the corporate world.
6. DFA Course helps you save time on learning technical skills during the job so that you can focus more on analytical skills.
How to Get Placement Opportunities and Internships?
I know it is hard to believe that you get internships and placements after completing a Diploma Course, but it is TRUE. BCIT WORLD helps you get internships and placements after completing this course.
The procedure is simple –
Step 1 – Enroll in DFA Course from BCIT WORLD.
Step 2 – Take all classes and learn the curriculum honestly.
Step 3 – Complete Homework, Live Projects, and Assignments and clear your Final Examination.
Step 4 – Receive Marksheet and Certificate to showcase it in your CV.
Step 5 – Sit in the internal interviews by BCIT WORLD educators and clear it successfully.
Step 6 – Get a chance to sit in the main interviews and get insightful internships and your dream jobs.
CONCLUSION
One of the finest qualifications for commerce stream students is the DFA Computer Course. It not only tells you about the basics of accounting and computerized accounting through Tally ERP 9 but also teaches you Advanced Excel which is essential to become a computer professional. It is a 6-month course with an affordable fee and an amazing salary package for a fresher. Any Class 12th pass out with a minimum of 50% marks can take up this course. You will get a mark sheet and certificate on passing the assignment and final examination.
Read to Know: Adv. Excel course help your career growth?
FAQs
Q1. Can we do this course before or after graduation?
Obviously. This course can be done before graduation as the eligibility to enroll in this course is just Class 12th. You can also enroll in this course after graduation as you are not taught these skills in detail during graduation.
Q2. Is it necessary to be a commerce student to enroll in this course?
The first two weeks of this course teach you the basics of accounting. Hence, even if you are from Science or Arts stream, you can learn this course because it is extremely easy to learn. The educators at BCIT World are immensely helpful and give full support if you are a non–commerce student.
Q3. Can I do this course along with graduation?
Definitely. You can do this course as an additional learning along with graduation too if you can manage your class and college timings. This will help you start your career a little earlier. 
Q4. Are the computer skills taught in this course enough for an accounting professional?
It is rightly said that the foundation must be strong enough to make a building stand upon it and that is what the DFA Course does. It gives a strong and reliable foundation to your computerized accounting skills. Also, learning has no end. Even if you learn Advanced Excel and Tally through this course, you will have to keep yourselves updated with the latest advancements to be above all. You can check out classes for other skills such as Power BI, Tableau, etc. on the website of BCIT WORLD.
Q5. What kind of recognition does the DFA certification have?
The DFA Certification is recognized all over India. Every company which is going to hire you checks your technical skills and this certification is a proof of your spectacular technical skills.