What is ADCA Course?
Advanced Diploma in Computer Applications (ADCA) Course is a basic computer learning program that gives basic, foundation–level knowledge of different applications of the computer system. Everyone knows about the importance of computers nowadays. Further, after the COVID pandemic, the world has digitalized which has led to more usage of computers. From small kids to old–age parents, all of us had to learn the use of smartphones and computers to survive, teach our kids, run our businesses online, etc. Specially The ADCA Course is highly beneficial for many students because of the computer, technologies, and research carried out in the field of computer application.
Everything about ADCA Course
The foundation of a building makes it stand strong. The same is the case with ADCA Course. It serves as a foundation or initial training in the world of computers which can eventually make you a professional and help you earn from the computer industry. It is the basic literature of the computer technology. The different aspects of the ADCA Course are as follows –
1. Eligibility: Any person who has passed Class 10th with at least 40% marks is eligible to enroll in this course if he knows or has studied computers till Class 10th. If he has not studied computers till Class 10th, then also he can have a good command over computers by taking up this course, but it will take a little more time and patience to learn computers from scratch. So, be patient and work hard.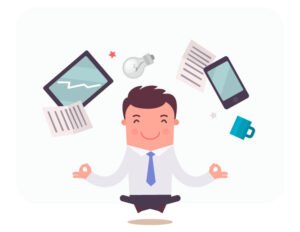 2. Duration: ADCA Course has a duration of around 8-10 months. In these 8 months, a person can rise FROM ZERO TO HERO and become a computer professional to do most of the non–coding tasks professionally.
3. Syllabus: The syllabus of the ADCA Course in Patna at BCIT World is given below. It is a general syllabus and relevant topics can be introduced as per students' needs and requirements. Hence, it is flexible and customizable.    
| | | |
| --- | --- | --- |
| Sl. No. | Course Name | Duration |
| 1.         | DCA (Diploma in Computer Applications) | 2 Months |
| (i) | Notepad | 3 Days |
| (ii) | Word Pad | 2 Days |
| (iii) | MS Word | 2 Weeks |
| (iv) | MS Excel | 3 Weeks |
| (v) | MS PowerPoint | 1 Week |
| (vi) | HTML | 4 Days |
| (vii) | Internet | 3 Days |
| 2.         | Advanced Excel | 1 Month 2 Weeks 2 Days |
| (i) | Conditional Formatting | 2 Days |
| (ii) | Advanced Pivot Table | 2 Days |
| (iii) | Power Pivot | 4 Days |
| (iv) | Dashboard | 3 Days |
| (v) | Power Query | 4 Days |
| (vi) | Macro | 3 Days |
| (vii) | Formula | 5 Days |
| (viii) | VBA | 9 Days |
| (ix) | MIS Reporting | 3 Days |
| (x) | Live Project | 3 Days |
| 3.         | Tally ERP 9 | 2 Months 1 Week 1 Day |
| (i) | Basic Accounting | 1 Week |
| (ii) | Tally Intro | 2 Days |
| (iii) | Company Information | 3 Days |
| (iv) | Ledger Creation | 2 Days |
| (v) | Voucher Entry | 2 Weeks |
| (vi) | Tally Reporting | 3 Days |
| (vii) | Tally with GST | 4 Days |
| (viii) | Payroll | 3 Days |
| (ix) | Tally Prime | 3 Days |
| (x) | GST Intro | 4 Days |
| (xi) | GST Return Filing | 4 Days |
| (xii) | ITR | 3 Days |
| (xiii) | Tally Excel Reporting | 3 Days |
| (xiv) | Live Project Work | 3 Days |
| 4.         | Adobe Photoshop | 1 Month 3 Weeks 2 Days |
| (i) | Basic Intro | 3 Days |
| (ii) | Photoshop Shortcut | 2 Days |
| (iii) | Color Theory | 3 Days |
| (iv) | Typography | 3 Days |
| (v) | Photoshop Tool | 2 Weeks |
| (vi) | Banner Design | 1 Week |
| (vii) | Skin Retouching | 4 Days |
| (viii) | Manipulation Photoshop | 3 Days |
| (ix) | 3D Popup | 2 Days |
| (x) | Photoshop Setting | 2 Days |
| (xi) | Project | 4 Days |
| 5.         | Basic Hardware | 5 Days |
| (i) | Fundamental | 3 Days |
| (ii) | Troubleshooting | 2 Days |
4. Evaluation: The evaluation criteria of this course is simple yet unique. You are required to complete an assignment and a main examination as a practical exercise on the computer system. If you complete the assignment and examination with a very good performance, you pass the course and you become eligible to get a certificate.
5. Certification: When you pass the ADCA Course with good performance, you get a Certificate of Completion while you get a Certificate of Appreciation or Merit when your performance is outstanding. You can display these certificates in your Resume and LinkedIn Profile to showcase your skills.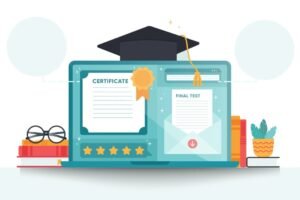 6. Job Opportunities and Internships
On completing the ADCA Course, you can have the opportunity to get a job into the following profiles:  
Accountant

Office Executive

Data Entry Operator

Graphic Designer

Photoshop Designer

Applications Support Engineer

BPO Executive

Web Developer

IT Infrastructure Supervisor

Computer Technician, etc.
To get into these jobs and internships, firstly you have to clear an internal interview which is conducted by the educators of BCIT World. Once a student clears this interview, he gets an opportunity to enter into the main placement drive.   
7. Salary in India: The ADCA Course gives you a promising salary with an average salary of INR 1.5 Lakhs per annum. The highest salary which an ADCA student can earn is INR 3 Lakhs per annum.
Placement Procedure
To get a placement through BCIT World, the steps one needs to follow are:
Step 1 – Take admission in ADCA Course from BCIT World.
Step 2 – Take all your classes honestly and learn the whole syllabus with passion.
Step 3 – Honestly complete all your Homework, Assignments, and clear the Main Examination.
Step 4 – Get the Marksheet and Certificate to highlight in your CV.
Step 5 – Participate in the internal interviews conducted by BCIT educators and pass it successfully.
Step 6 – Finally, you will get the chance to give the main interviews in various companies to avail internships and other job opportunities.
Advantages of the ADCA Course
The several benefits of the ADCA Course are –
High Demand: This course has a very high demand among students due to the amazing career opportunities it offers such as Computer Technician, System Officer, Office Executive, etc.
Skill Development: The skills taught in this course are designing and programming skills. These are the essential skills in the world of computer applications.
Lifetime Certificate: The ADCA Course certificate has life-long validity and verifiability. It means that you can show this certificate anywhere throughout your life. It will still remain valid and verified.
Easy Entrance into the Course: Anyone can enter this course after completing Class 10th. This makes it easier for everyone to learn a lot from this course. Also, the rewards are lucrative which attracts everyone to admit themselves to this course.
Career Growth: The ADCA Course provides a good and promising career in different sectors, be it banking, insurance, digital marketing, corporate accounting, etc.
Conclusion
The ADCA Course is a popular short–term computer course that helps you know about the basics of almost all the functional areas of computers. It is a well-known course with good career prospects. Anyone who is done with his Class 10th can enter this course and become a professional. The highest salary earned by an ADCA pass-out is around INR 2.5 Lakhs per annum. This course is available at a very nominal price nowadays. After completing this course you can do graduation, post-graduation, or other higher studies. Freelancing is a modern revenue–making activity and ADCA Course has the capability to make you an excellent freelancer.
FAQs
1. Can I do this course along with graduation?
Yes, of course. You can do this course anytime after passing Class 10th. Thus, you can take up this course even during graduation. You just have to manage the timings of your ADCA Course and the timings of the classes at your college.
2. What kind of recognition does the ADCA certification have?
The ADCA Certification is recognized throughout India, thus, you can take a good job in various industries on the basis of this certificate.
3. Is ADCA Course worth it?
The ADCA Course is obviously worth it. It is a simple and short–term course that breaks down the stereotype that "cheap things are not worth having". It trains you to adapt yourself to the digitalized environment of the current generation. The computer is a marvelous invention of science, and we should respect and take full benefit from it, which the ADCA Course can help with.
4. Who can do ADCA Course?
The ADCA Course can be done by anyone who has passed his/ her Class 10th with decent marks (around 40-50%). Students enroll in this course to –
Improve efficiency

Enhance data analysis

Advance their career

Increase productivity

Improve problem–solving skills.
5. What are the career opportunities available after completing ADCA Course?
ADCA is the starting point of knowledge in the big world of computers. Even the basics of computers can help us reach the zenith of our careers once we learn the ADCA Course honestly. The ADCA Course opens the door to various career opportunities like Technical Writer, BPO Executive, Computer Teacher, System Operator, Animator Designer, Specific Language Expert, Back-office Executive, etc